Classic Cantonese Songs features the best collection of old Cantonese songs
Cantonese songs, mainly cantopop, reached a height of popularity in the 1980s and 1990s. In this era, many singers become household names and many great songs were produced.
Classic Cantonese Songs is the perfect app for you to reminisce the classic old Cantonese songs that we grow up hearing and singing.
Classic Cantonese Songs features many familiar and catchy Cantonese songs from famous singers that folks spend their childhood hearing.
Features:
High quality classic Cantonese songs that can be played both online and offline
Chinese lyrics included for you to sing along
Adjustable music slider to change the music timing
Media player to easily control the songs. Includes play, pause and jump to the next or previous song
Automatically plays the next song with option to loop the current song
Listen to your favourite songs in background
Clean and simple user interface that is easy to use
Absolutely FREE!! No in-apps purchases needed
Disclaimer:
This is an unofficial app created by a team of developers who loves these classic cantopop songs, for fellow folks who also love these classic cantopop songs
This app is not an officially authorised app by the personnel that own these songs
The creator of this app fully acknowledged that the music in this app belongs to the respective personnel that owns them
This app is not affiliated with the respective personnel that owns the music
All the songs in the app were aggregated from publicly available online sources (e.g. YouTube)
For any concerns regarding the songs, please contact us via our email in the app and we will act accordingly.
Download yours here!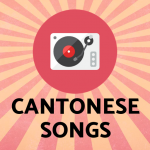 Last Updated: 31 Oct 2020