Listen to the most famous festive Christmas songs with Classic Christmas Songs
经典圣诞歌曲收录了许多最著名,你必知的圣诞歌曲,让你在这佳节欢乐的度过。
Christmas is everywhere the moment December rolls around. From the holy display of birth of Jesus Christ in a Nativity scene to the beautiful Christmas decorations lighting up the streets and shops, none can make us feel more like Christmas than the Christmas songs playing at every shop.
Classic Christmas Songs is the only app you will need to add a sprinkle of Christmas magic to your home. Nothing is more peaceful than swaying and singing along to these Christmas songs with your families and loved ones with a cup of eggnog and sugar cookies.
随着十二月的来临,圣诞节的迹象无处不在。从华丽的耶稣诞生装饰展示,到美丽的圣诞节装饰品和灯饰在街上和商店中亮起,没有什么比在商店听到唯美的圣诞节歌曲更让人觉得有圣诞的气氛。
经典圣诞歌曲是你唯一需要的APP,让你立马在家里添加一点的圣诞气氛。没有比在家里与你的家人和爱人一起喝杯蛋奶酒和磕糖霜饼干,一起摇曳并演唱这些圣诞节歌曲,来得更轻松了。
Features:
High quality classic Christmas songs that can be played both online and offline
Lyrics included for you to sing along
Music sorted alphabetically for easier searching
Adjustable music slider to change the music timing
Media player to easily control the songs. Includes play, pause and jump to the next or previous song
Automatically plays the next song with option to loop the current song
Listen to your favourite songs in background
Clean and simple user interface that is easy to use
Absolutely FREE!! No in-apps purchases needed
高质量,欢乐,耳熟能详的经典圣诞歌曲
有无网络亦可播放
歌词包括在内,可边看边唱
音乐以英语字母列下
音乐播放器可让你轻易控制歌曲
音乐会自动播放下一首歌, 可选择单曲循环
退出APP仍可播放歌曲
用户界面简单明了
最重要的是APP是免费的! !
Disclaimer:
This is an unofficial app created by a team of developers who loves these classic Christmas songs, for fellow folks who also love these Christmas songs
This app is not an officially authorised app by the personnel that own these songs
The creator of this app fully acknowledged that the music in this app belongs to the respective personnel that owns them
This app is not affiliated with the respective personnel that owns the music
All the songs in the app were aggregated from publicly available online sources (e.g. YouTube)
For any concerns regarding the songs, please contact us via our email in the app and we will act accordingly.
Download yours here!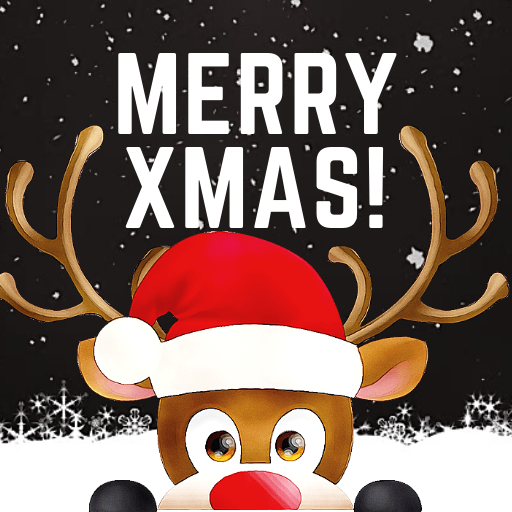 Last Updated: 25 Sep 2020