Game Dev Story is a simulation game developed and published by Kairosoft for mobile devices, including Android, iOS and recently also other platforms such as Nintendo 3DS. It has since gained a loyal following due to its addictive gameplay and charming pixel art style, which is really super cute looking!
In Game Dev Story, players take on the role of a game developer, managing a small studio as they work to create and release hit video games. Players must hire and manage a team of developers, research and develop new technologies, and make strategic decisions about which types of games to make and how to market them.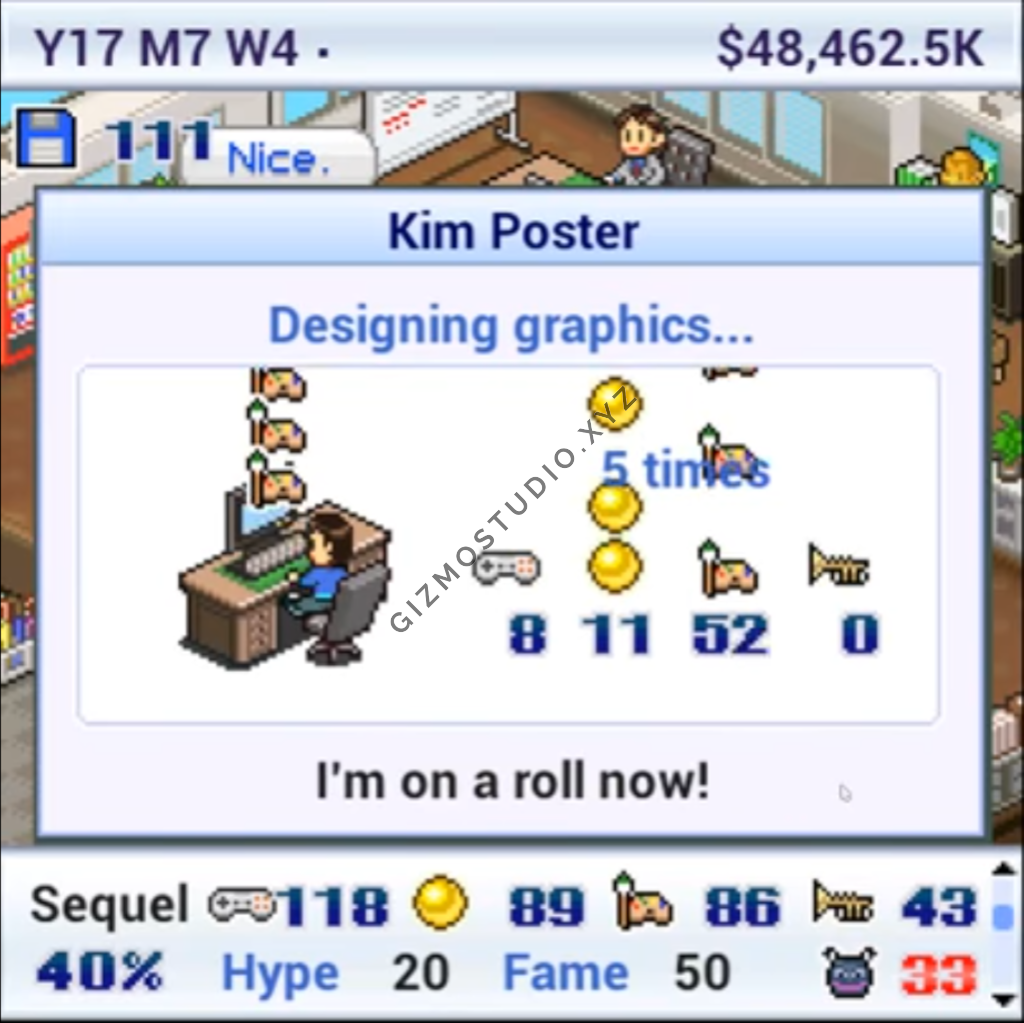 One of the standout features of Game Dev Story is its "Story" mode, which follows the development of the player's studio over the course of several decades. As the player progresses through the years, they must adapt to changing market trends and technological advancements.
The gameplay itself is fairly simple, with players managing their studio's resources and making decisions through a series of menus. However, the game is highly addictive due to its "one more turn" factor, as players are constantly motivated to try to create the next big hit game.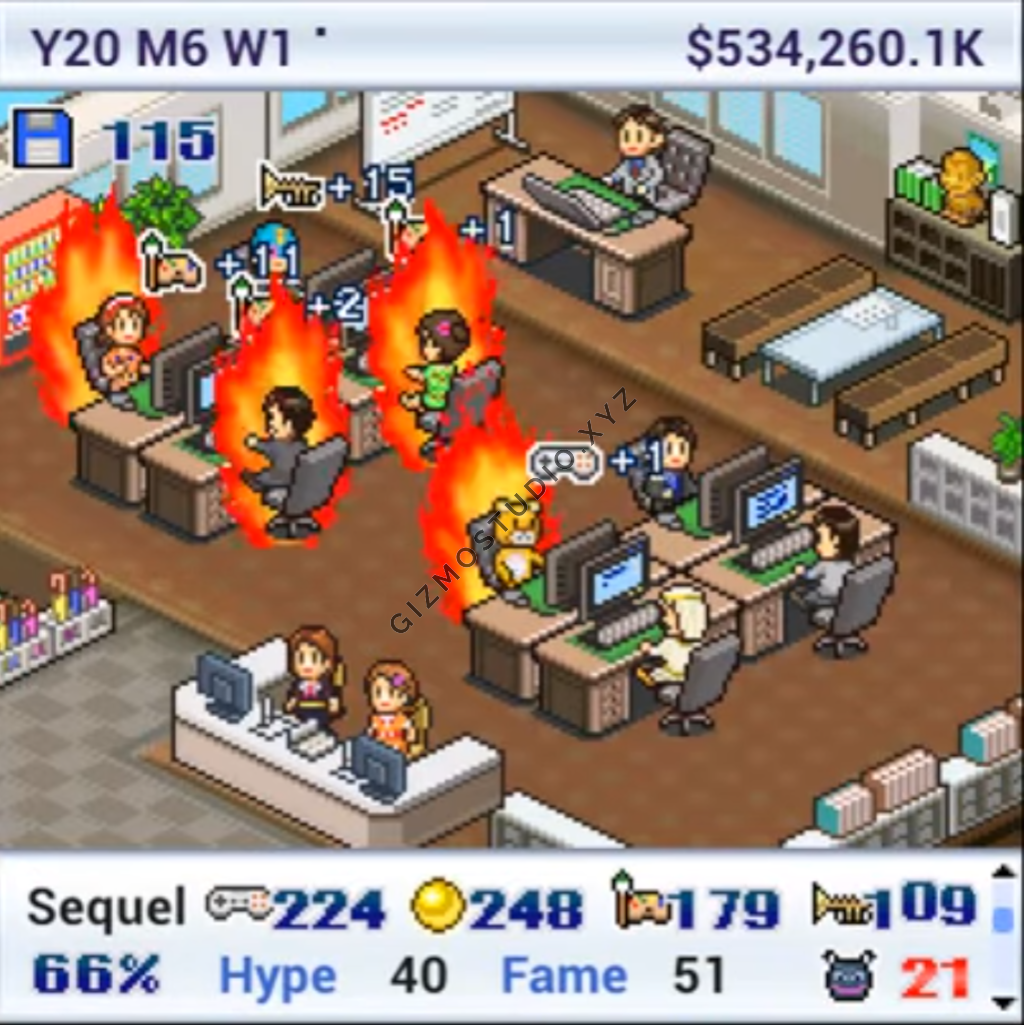 The graphics of Game Dev Story are charmingly retro, with pixel art style that evokes the classic 8-bit era of video games. The soundtrack, composed by Kairosoft's in-house musician, is also a highlight, with catchy tunes that perfectly capture the mood of the game.
Overall, Game Dev Story is a must-play for fans of simulation games or anyone with an interest in the inner workings of the video game industry. Its addictive gameplay and charming pixel art style make it a standout title in the mobile gaming market.
---
If you like the games created by Kairosoft, you should also check out these posts: